Portland Bars & Cocktails
Botanist is located in the heart of the Pearl District, and Bartender Robbie Wilson mixes up a variety of classics and bespoke cocktails to pair with a seafood-forward menu in this speakeasy-inspired space.
Featured Cocktail: Big Trouble
with Cognac VS, Bigallet China-China Liqueur, Lillet Blanc and clarified butter and chardonnay leaves infusion
Featured Cocktail: Old 75
with Cognac VS, champagne syrup, clarified lemon juice and Scrappy's black lemon bitters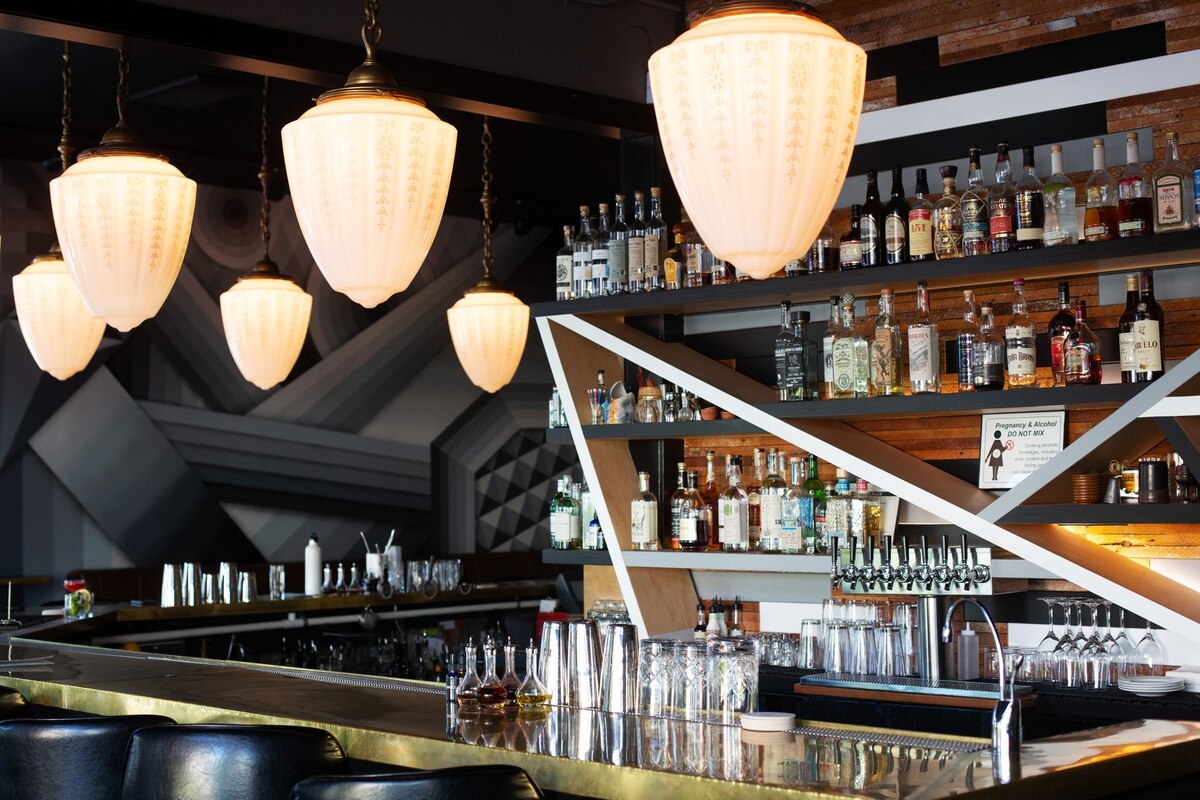 Deadshot is a cocktail-focused bar in Southeast Portland from the creative minds of Adam Robinson, Will Preisch, and Joel Stocks. Deadshot offers a wide variety of uniquely crafted cocktails paired with playful interpretations of classic bar food and snacks.
La Moule is a French-inspired, neighborhood bistro and bar featuring Chef Aaron Barnett's inventive cuisine paired with an eclectic cocktail, beer and wine program.
Featured Cocktail: Heart of Pomme
with Cognac VS, cinnamon-spiced apple juice, salted caramel and lemon juice
Featured Cocktail: Just Another Corpse Reviver
with Cognac VS, Pere Magloire Calvados, Dolin Blanc, Macadamia nut milk, orgeat and cardamom bitters
Located in the Buckman neighborhood, Normandie is a coastal-inspired restaurant serving fresh, playful, and bright cuisine and equally fun cocktails.
Scotch Lodge is a cocktail bar for whiskey lovers, with an extensive spirits menu curated by Tommy Klus and paired with a French modern menu from Chef Tim Artale & Chef Aaron Barnett.
Featured Cocktail: Bad Company
with Cognac VS, Velvet Falernum, Benedictine, Centerba and Mole bitters
Featured Cocktail: Portland Parish #2
Cognac VSOP, Dolin Blanc, Velvet Falernum, Clear Creek apple brandy, Angostura bitters and Regan's orange bitters
Stone Soup is a non-profit food training enterprise that provides life skills and hands-on training for those who are at risk for homelessness—and offers dining options as well as a full bar with custom cocktails, wine and beer.
Photo credits:
All cocktail photos: Jordan Hughes
Botanist: Oregon Culinary Institute
Deadshot: Emily Stocks / Willamette Week
La Moule: Dina Avila / Eater
Normandie: Dina Avila / Eater
Scotch Lodge: Jordan Chesbrough / PDX Monthly
Stone Soup: Jordan Hughes